Tupat's Hawaiian Rib Dinner with Veggie / Fruit skewer Twice baked Potato and Jalapeño Poppers
You can use either Tupat's Hawaiian Luau BBQ Poke Sauce or Tupat's Hawaiian Aloha BBQ Sauce.
For this dish I used the Aloha BBQ sauce on the Ribs and Skewers. I seasoned the ribs with Salt and Pepper along with some Montreal seasoning first and let them sit out at room temp for about 45 minutes. The ribs need to cook 30-35 minutes and do not let the heat get about 350, also brush Aloha BBQ sauce onto the ribs while cooking into the halfway mark and then just before lifting them off the grill.
Veggie / Fruit Skewers – Chop your colorful Red, Green, Yellow and Orange peppers into pieces that will hold onto the skewer. Then cut your sweet onion as well into solid pieces. Use the whole white mushroom, chunks of Pineapple and brush them down with some olive oil and then the Aloha BBQ sauce. Grill until you see some grill marks and remember to flip them accordingly.
Tupat's Twice Baked Potatoes
Roast the potatoes whole until they're easily pierced with a fork, just as if you were making regular baked potatoes.
Cut them in half and scoop out the insides, leaving behind a thin shell of potato skin.
Mash the insides, as if you were making mashed potatoes, and add in the other filling ingredients (cheese, cream, bacon, and so on).
Divide the mashed potatoes between the potato skins and bake in the oven until piping hot.
12 medium jalapeños (no longer than 3 inches each, about 2/3 pound total)
8 ounces cream cheese, softened and cheddar cheese
Scant 1/4 cup finely chopped cilantro
3 scallions, whites and greens parts, trimmed and very thinly sliced (about 1/4 cup)
1 garlic clove, finely chopped
1 lime, zested (about 1/2 teaspoon), optional
Kosher salt and black pepper
12 thin slices uncooked bacon (thick-cut bacon won't cook as evenly), halved crosswise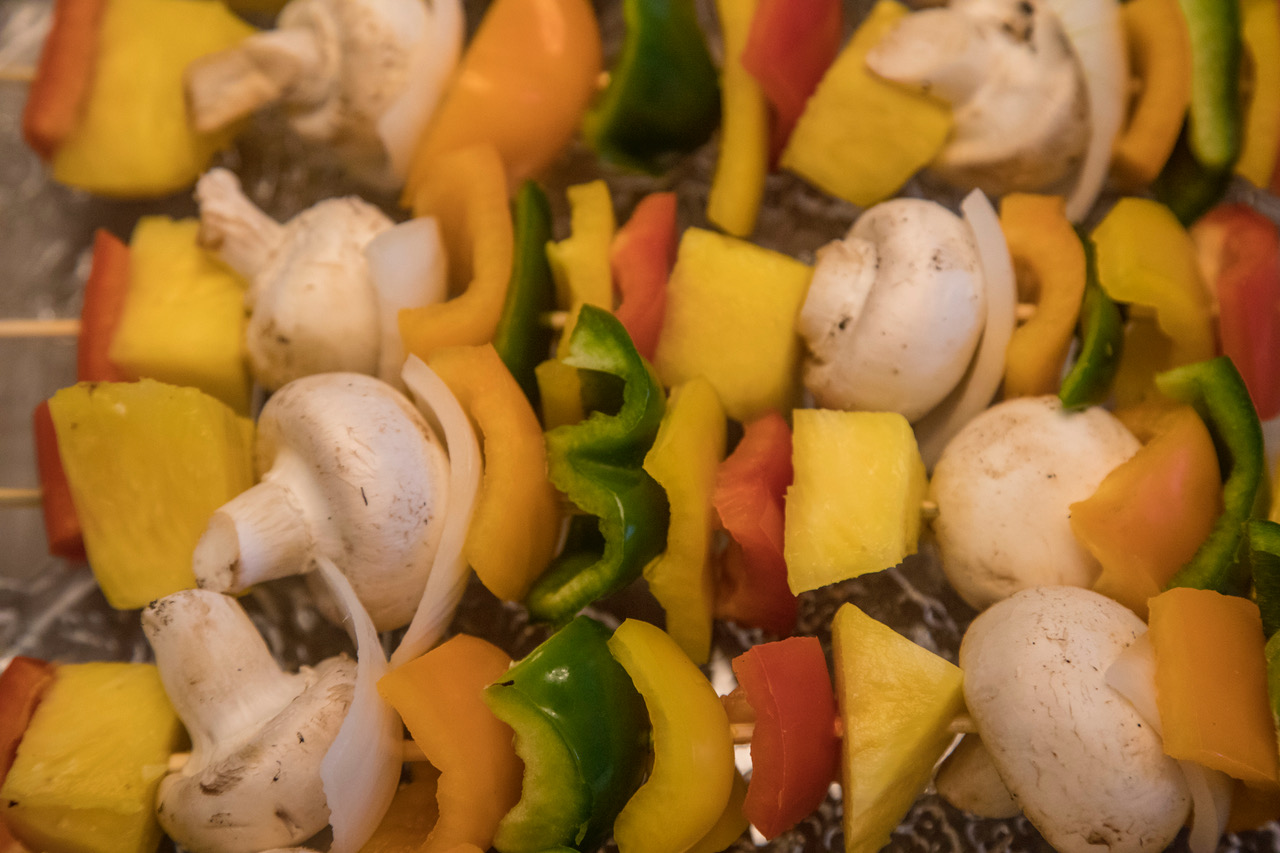 Jalapeno Poppers - Preparation
Heat the oven to 400 degrees. Line a large baking sheet with aluminum foil, then top with a wire rack.
Halve jalapeños lengthwise. (Do your best to halve them through their stems for added visual appeal.) Using the tip of a small spoon, scoop out and discard the seeds. Set the halved jalapeños aside.
In a medium bowl, stir together the cream cheese, Cheddar cheese shredded, scallions, garlic and lime zest, if using; season generously with salt and pepper.
Season the inside of each halved jalapeño with salt and pepper, then fill each with about 2 teaspoons of the cream cheese mixture. (Fill until there's a slight dome on top.) Wrap each stuffed jalapeño with 1 piece of bacon, setting one tip of bacon on top of the cream cheese filling, then wrapping the bacon under and over the popper at an angle, so the bacon covers the filling on top in two layers. (The bacon will shrink as it cooks, so you want to make sure the top of the popper is well covered.) Arrange poppers evenly on the wire rack, nestling each popper between two parallel wires to keep it upright so the cream cheese doesn't spill during baking.
Transfer to the oven, and bake until bacon is cooked through, about 25 minutes. Broil on the rack closest to the broiler until crisp, about 2 minutes. Let cool for 5 minutes, then serve warm. Finally place on grill for 2-3 minutes for the roasted touch!