Tupat's Hawaiian Luau PuPu Appetizer
This is a great idea for any party, function, or corporate event.
You can use either Tupat's Hawaiian Luau BBQ Poke Sauce or Tupat's Hawaiian Aloha BBQ Sauce.
For this dish I used the Aloha BBQ sauce on the Ribs and Chicken wings. I seasoned the ribs with Salt and Pepper along with some Montreal seasoning first and let them sit out at room temp for about 45 minutes. The wings need to be marinated in a Tupperware or Ziplock baggie for about 2 hours.
As for the Shrimp skewers I marinated them with the Luau BBQ Poke for about an hour and then it was grill time. Shrimp can grill for 5-7 minutes turning them through the halfway process.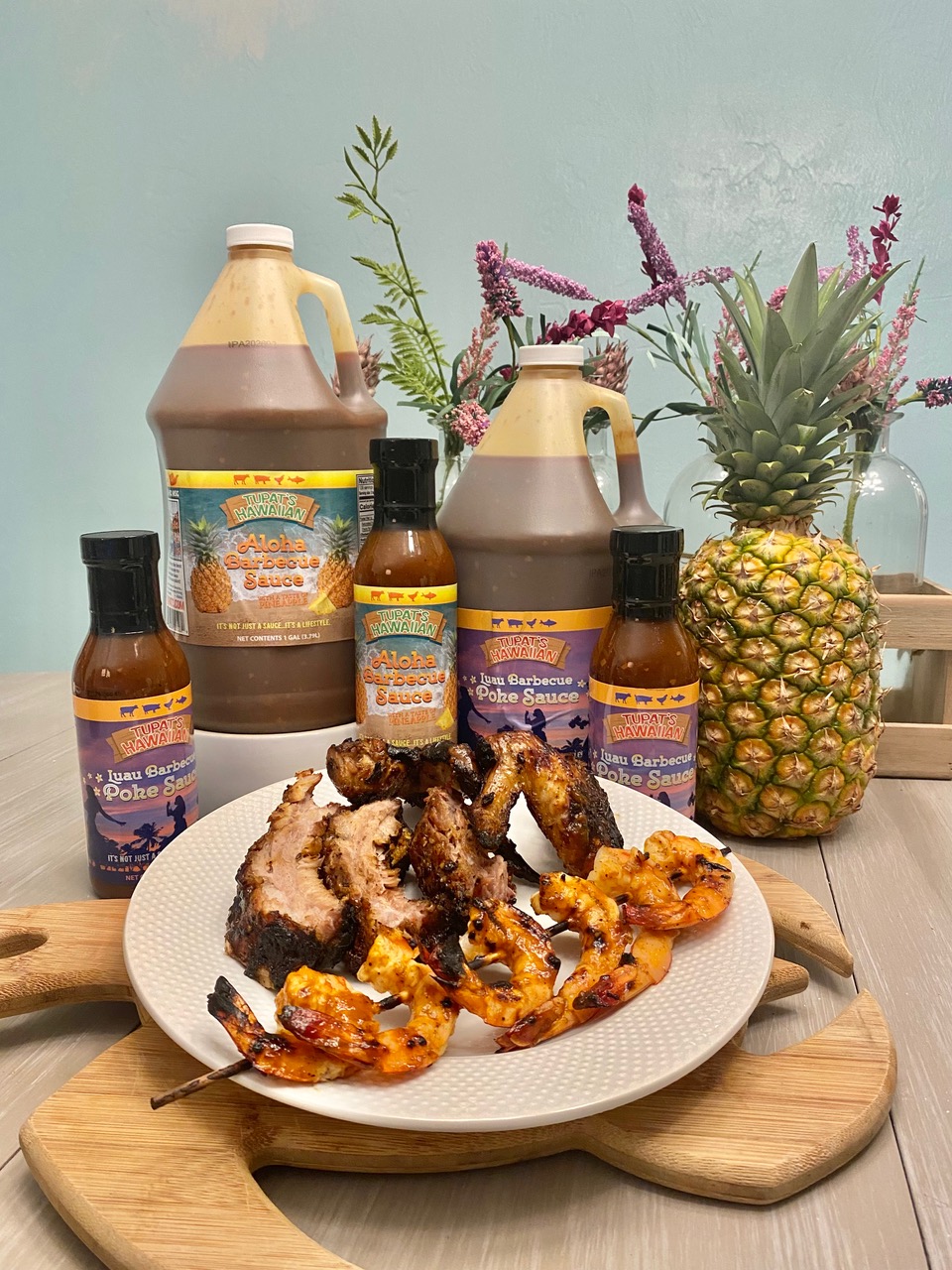 The ribs need to cook 30-35 minutes and do not let the heat get about 350, also brush Aloha BBQ sauce onto the ribs while cooking into the halfway mark and then just before lifting them off the grill.
The Chicken wings need to cook for 20-25 minutes while flipping them through out the grilling process. Also brush them down with the Aloha BBQ sauce during the filling time.
Once everything is done, just plate it up and grind it down! Enjoy!