Tupat's Grilled Aloha Swordfish Dinner
First marinate your desired piece of Swordfish (8oz.) for 1-2 hours pending your liking. Then gill for 5-6 minutes per side while lightly brushing your Aloha BBQ sauce onto the fish. Plate and ready to serve!
Tupat's Twice Baked Potatoes
Roast the potatoes whole until they're easily pierced with a fork, just as if you were making regular baked potatoes.
Cut them in half and scoop out the insides, leaving behind a thin shell of potato skin.
Mash the insides, as if you were making mashed potatoes, and add in the other filling ingredients (cheese, cream, bacon, and so on).
Divide the mashed potatoes between the potato skins and bake in the oven until piping hot.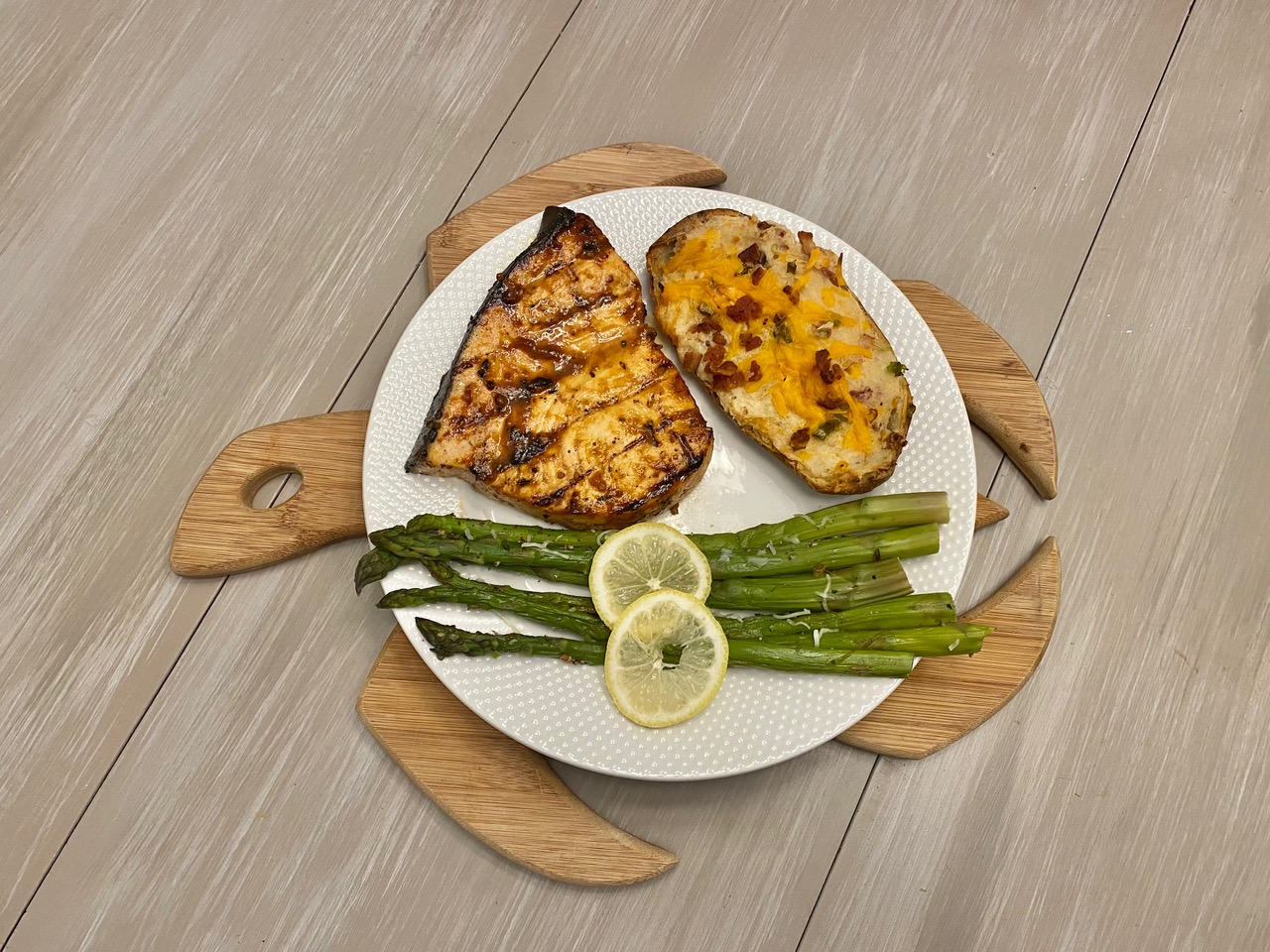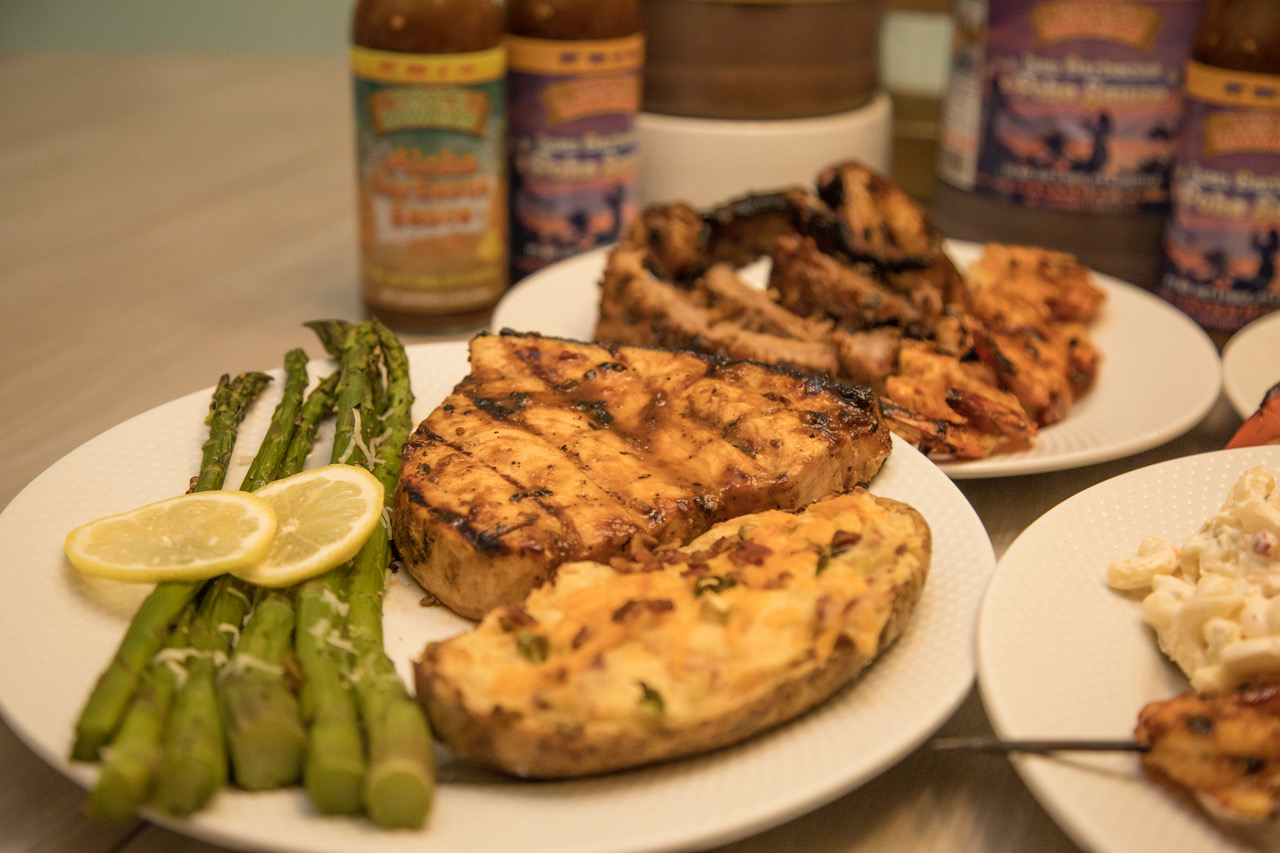 Add salted water to a large pot.
Add asparagus to the boiling water.
Cook until bright green and tender, 1 to 3 minutes.
Throw into a sautéed pan and add butter, garlic and olive oil.
Cook lightly and serve with sliced lemons.